Get program guide
YES! Please send me a FREE brochure with course info, pricing and more!
The Bachelor of Arts in Psychology degree program allows you the opportunity to develop specialized knowledge in the area of family relationships if you chose to pursue an optional concentration in Marriage Therapy and Family Counseling. With this option, you will gain an understanding of how the individual contributes to the family dynamic, including in marriages and other relationships. You'll also explore trends in the family unit from cultural, social and historical perspectives.
What You'll Learn
This Psychology concentration offers elective courses emphasizing topics such as anxiety, depression, same-sex marriages and child-parent problems. You'll also learn about the theories and methods of therapy and counseling, including the importance of effective interviewing techniques and interpersonal communication skills.
Featured Courses:
Marriage and Family
Child Psychology
Interpersonal Relationships and Interview Skills
Counseling and Therapy
See sample curriculum here. Find textbooks and materials required for each specific term.
Accreditation
New England College is accredited by the New England Association of Schools and Colleges, Inc. (NEASC), the nation's oldest accrediting association, through its Commission on Institutions of Higher Education.
Careers
The Bachelor of Arts in Psychology/Marriage Therapy and Family Counseling provides you with an understanding of foundational psychology principles, in addition to specialized disciplinary knowledge. The program prepares you for graduate studies and career advancement opportunities in this growing field, including roles such as:​
Marriage and Family Therapist
Learn More
Discover what makes New England College different from any other school, and learn more about our program offerings, tuition and the advantages of online learning.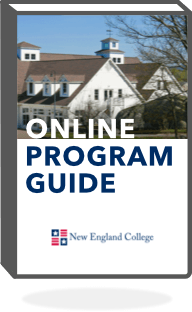 Thank You!
An enrollment services representative will contact you shortly.