Get program guide
YES! Please send me a FREE brochure with course info, pricing and more!
Project management has become an increasingly common career choice in recent years. As an integral part of organizations, project managers should continue to see an array of work opportunities across project-intensive industries such as: manufacturing; finance and insurance; information services; business services; oil and gas; construction; and utilities.
What You'll Learn
In our Bachelor of Arts in Business Administration with a Concentration in Project Management program, offered 100% online, you will focus on skills related to planning, executing and supporting a wide range of projects. You will also explore how to build and manage teams, minimize project costs and incorporate research into your work. The Project Management concentration focuses on real-world principles, tools and techniques.

Featured Courses:
Project Management in Organizations
Change Management and Project Risk
Organizational Communication and Negotiation
Project Performance and Quality Assurance

See sample curriculum here. Find textbooks and materials required for each specific term.
Accreditation
New England College is accredited by the New England Association of Schools and Colleges, Inc. (NEASC), the nation's oldest accrediting association, through its Commission on Institutions of Higher Education.
Careers
Project managers are critical thinkers and effective communicators who specialize in resource management, process improvement, project scope analysis, statistics, finance and data-driven decision making. Here are some careers to consider with a BA in Business Administration with a Concentration in Project Management:
Project Manager
Team Leader
Program Manager
Project Planner
Project Management Analyst
Learn More
Discover what makes New England College different from any other school, and learn more about our program offerings, tuition and the advantages of online learning.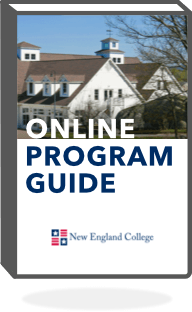 Thank You!
An enrollment services representative will contact you shortly.