Skip to main content
Get Our Program Guide
Ready to learn more about our programs and the guidance and support you'll receive? Get started by downloading our program guide now.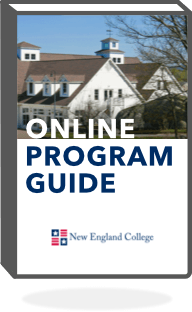 Get the Financial Aid Guide
Discover the different ways to pay for college and learn more about the FAFSA process.
Learn More
Discover what makes New England College different from any other school, and learn more about our program offerings, tuition and the advantages of online learning.